Rachel had her baby today! Mae Ann weighed in at 8lbs 2ozs and 20 1/2 inches long. She's very cute and like a good photographer, I have lots of pictures for you all.
The happy family.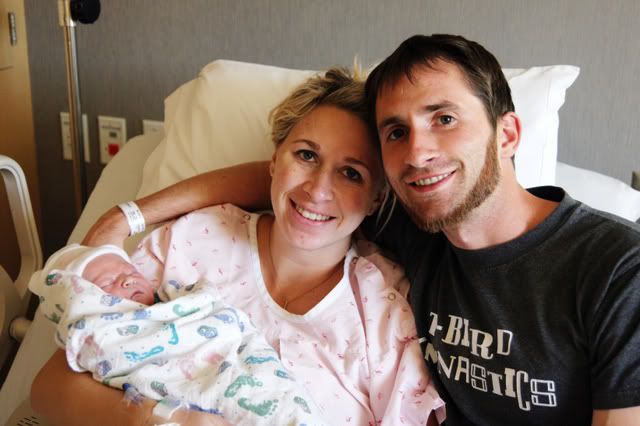 Aria with Mae. She's so happy Rachel had a girl. She said "It's just too bad we're probably having a boy baby." (did you catch that? hint, hint?)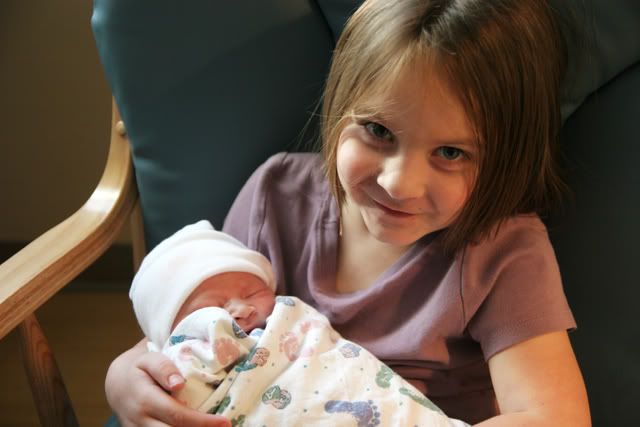 Nathan and Mae. He wasn't so into the holding the baby thing. He liked the vending machines.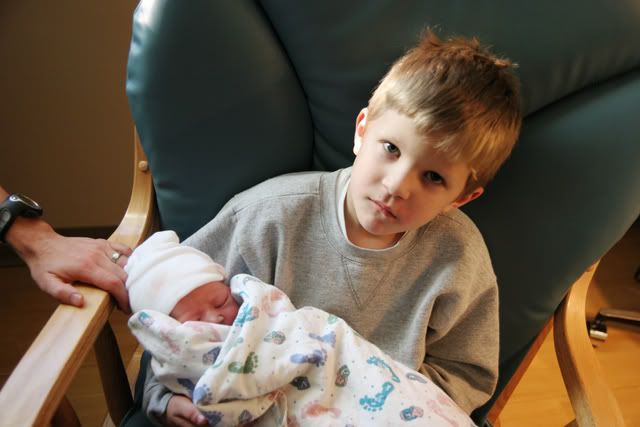 Crying.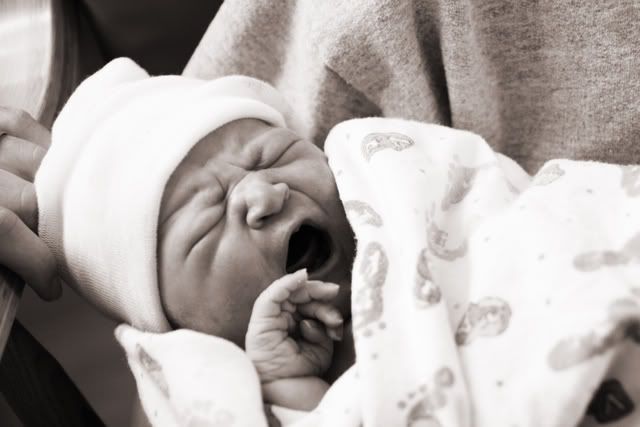 Look at her cute little teeny finger by Sean's finger.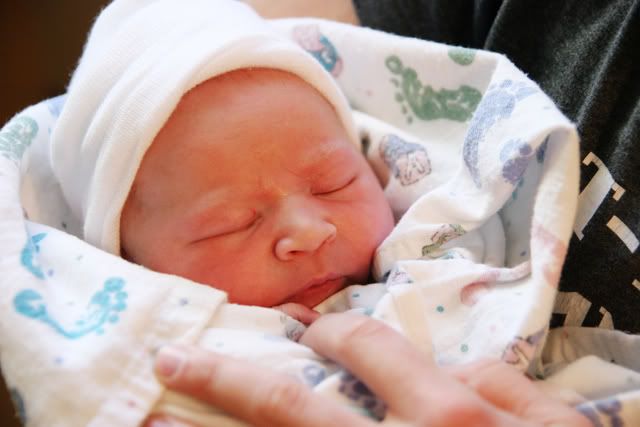 Sleeping with her fists snuggled up on her face.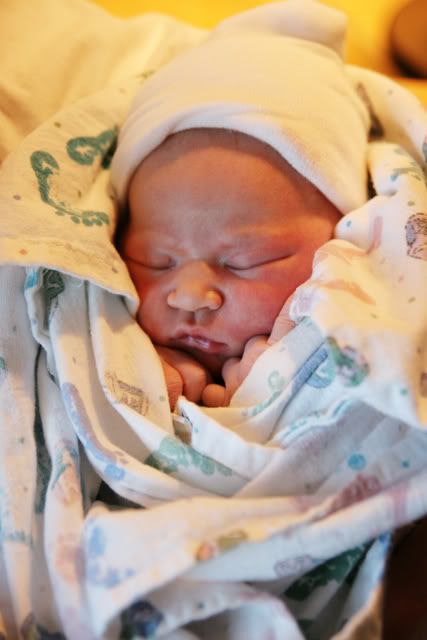 Proud Grandpa Mac (Sean's dad)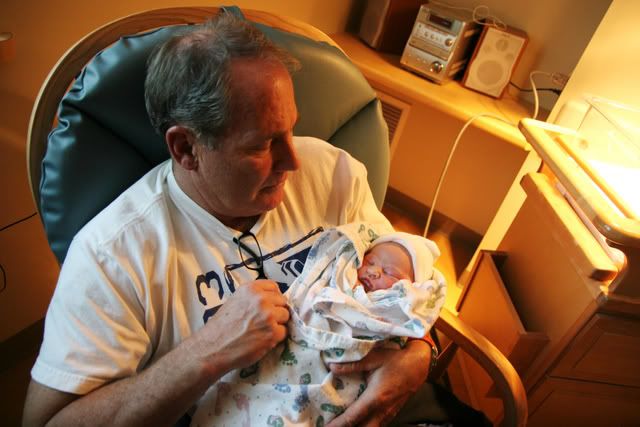 Mae's first bath.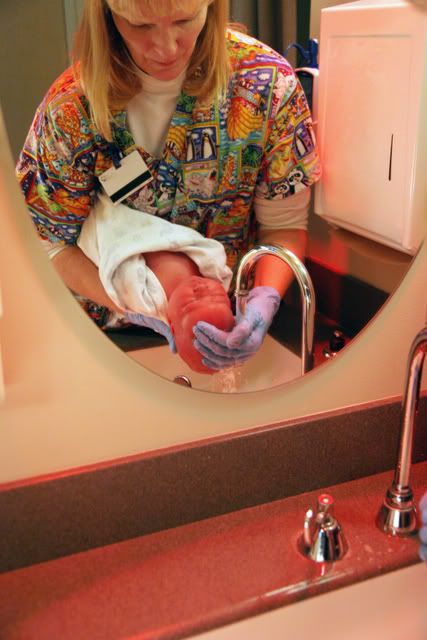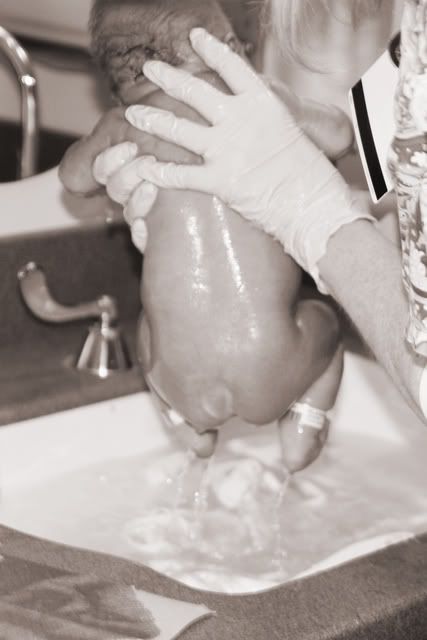 Put my clothes back on! I'm cold!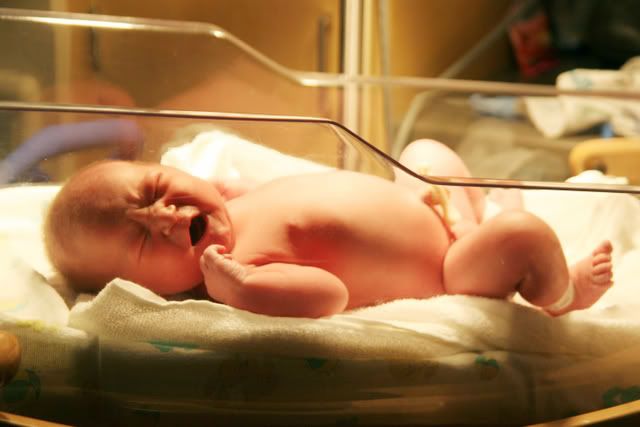 Holding Daddy's hand.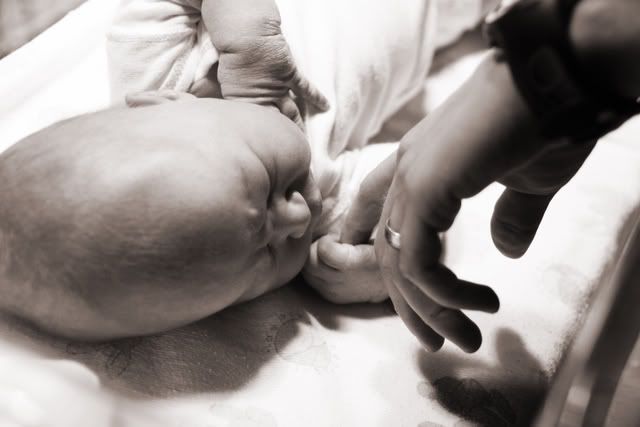 With Grandma J (my Mom)